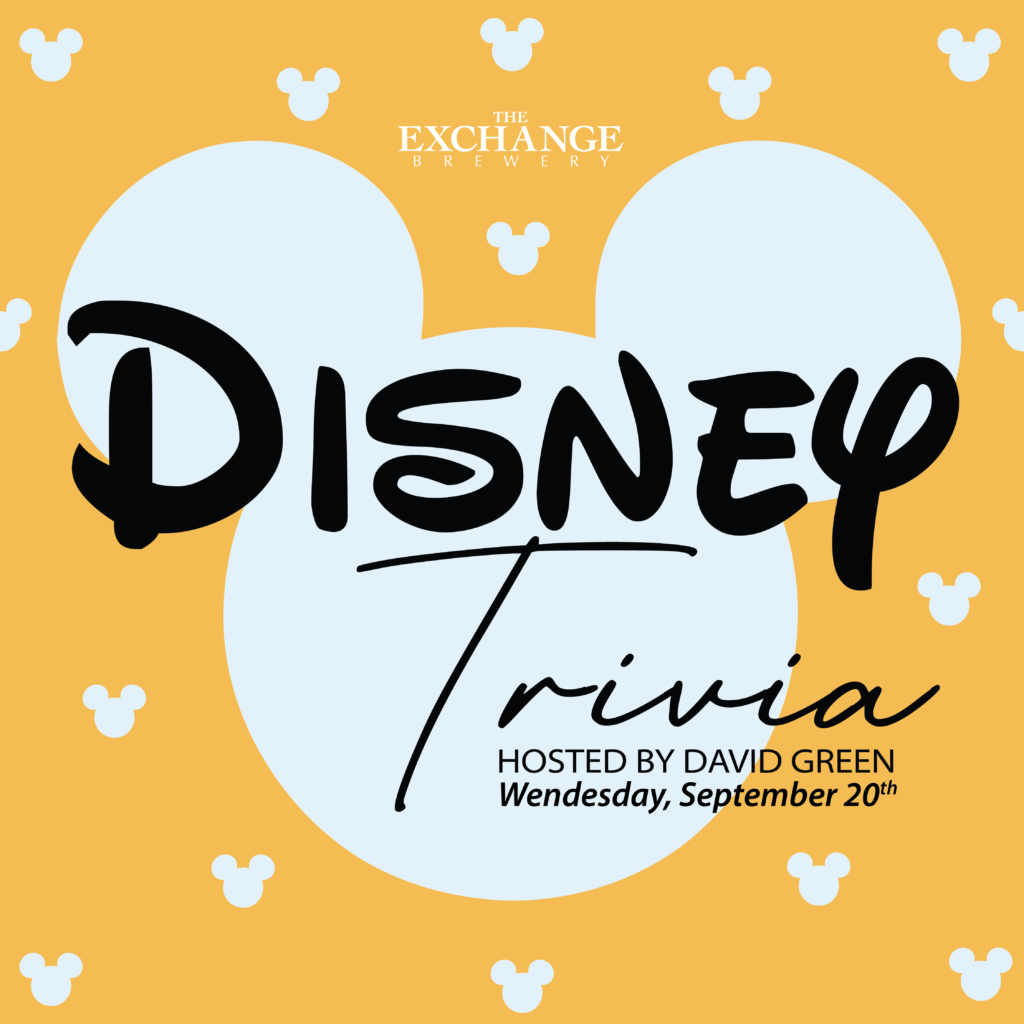 Calling all Disney adults, it is time! Be our guest and step into the unknown for Disney Trivia at The Exchange Brewery!
Can't make it? Well, dishonour on you!
Wednesday, September 20th  |  Teams of 6  |  6:30pm  |  Hosted by David Green!
A grand prize for each member of the winning team is awarded (Beer!), teams of up to 6 people, no entrance fee, $10 minimum spend on f&b.
To book a table for your team please call (905) 468-9888 or email [email protected].