Botryotinia, our newest collab brew with our friends at Big Head Wines, is now available in our bottle shop and on our online store!
Botryotinia was a project dreamt up years ago by Megan, a long time friend of The Exchange Brewery. In 2015, just after moving to Niagara, Megan visited Big Head Winery and tasted their '15 botrytis-affected Chenin Blanc, and feel head over heels for it – "This little glass of wine totally changed my whole world". With a background in brewing, Megan kept dreaming of this wine over many years… In 2020, she eventually asked Big Head Wines to team p to create Botryotinia, a Belgian blonde ale aged on pressed botrytis-affected Chenin Blanc grapes for 7 months in wine barrels.
Megan is very excited for the world to taste this amazing brew. Botryotinia offers gentle floral aromas, notes of honeysuckle and a dry finish. Botryotinia blends the best of both wine and beer.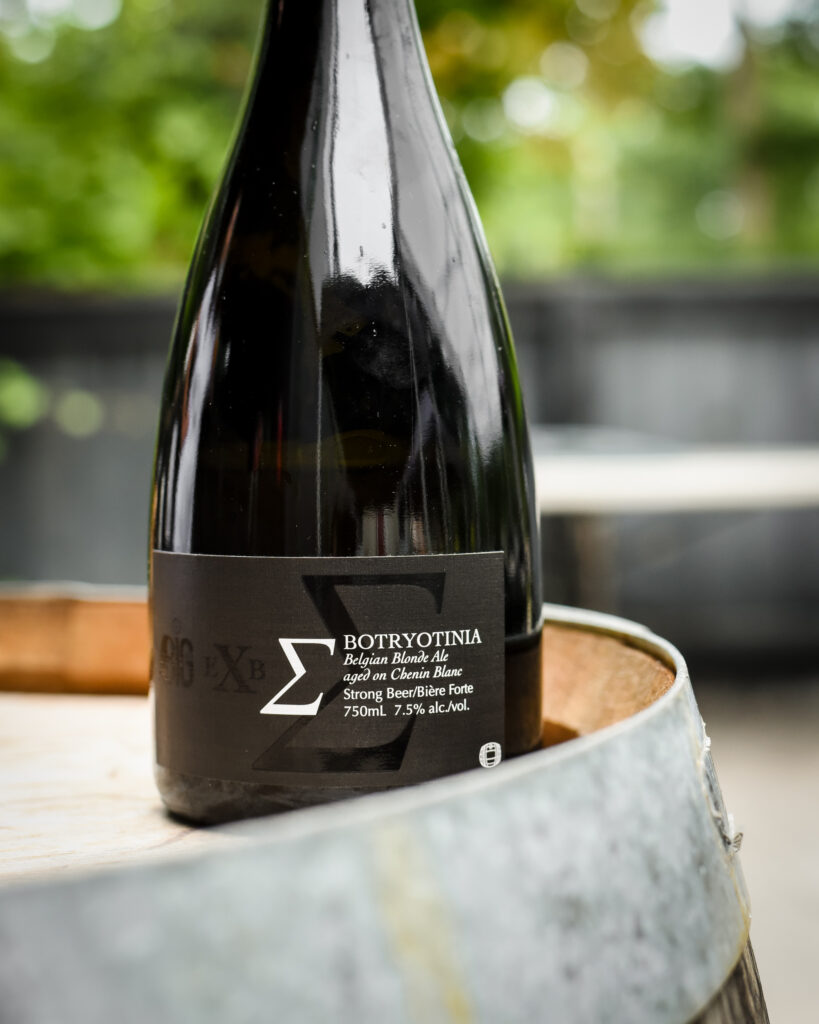 Botryotinia, Belgian Blonde Ale aged on Chenin Blanc
750 mL bottles available now – limited quantities.
ABV: 7.5% | IBU: 16
HOPS: Melon and Vanguard